Coronavirus-19 At Home Testing
After many long months, the pandemic appears to finally be tapering off. But we are not in the clear yet. And there is no guarantee that we won't see another surge of COVID cases. That's why Fort Worth Pharmacy is pleased to announce they now have low-cost COVID-19 Rapid Antigen Test kits available to test for the coronavirus. Also known as Covid RAT kits, these tests are affordable, easy to use, and, most important, very accurate. So here's what you need to know about the COVID test kit.
Physician Referral for COVID
Are you looking for a specialist who can provide the specialized knowledge you need for COVID? We are pleased to provide a referral for Doctors who are treating COVID infections and long COVID symptoms. Call us at 817-361-9960.
How does the COVID-19 Test Kit Work?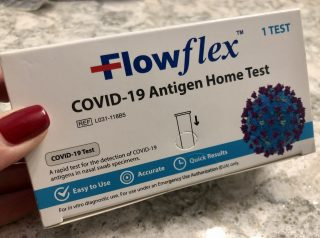 The COVID-19 antigen test can be completed anytime and almost anywhere, including in the convenience of your home. You do not need to see a healthcare professional and no special training is required. You can also take the test regardless of your COVID-19 vaccination status.
You take the test by using a nasal swab. The test can detect the COVID virus in your body. The test can detect multiple variants of the virus, including the Delta and Omicron variants. COVID-19 tests also can detect the virus even before you have developed symptoms.
Test results are available in about 15 minutes. In addition, most kits come with two test packets, allowing you to do serial (repeat) testing. You can take the second nasal swab test at least 36 hours after the first test, but not more than three days later.
How much does the COVID test kit cost?
Fort Worth Pharmacy currently sells the Flowflex COVID-19 Antigen Home Test. The Floxflex has one test per kit, and sells for $18. This is less than what you can expect to pay at some of the "big box" pharmacies and grocery stores. The pharmacy sells these self-tests are sold over-the-counter, without a prescription. Note that the kits cannot be paid for using any coupons or discounts, and returns cannot be accepted.
At Fort Worth Pharmacy, you can purchase the kit using our convenient drive-through window. We also offer delivery and mail order service. To learn more, call us at 817-361-9960.
Can I buy the COVID test kit with my insurance?
No. At this time, Fort Worth Pharmacy does not accept insurance to pay for the covid home tests.
Can I get reimbursed from my health insurance for the cost of a COVID-19 test kit?
Yes. Effective January 15, 2022, new federal guidelines require private insurers to provide coverage for up to eight COVID-19 at-home tests without a prescription, every 30 days per plan member. You will probably need to submit a receipt for reimbursement. We encourage you to check with your insurance company in advance for complete information.
Does Medicare cover the cost of the COVID test kit?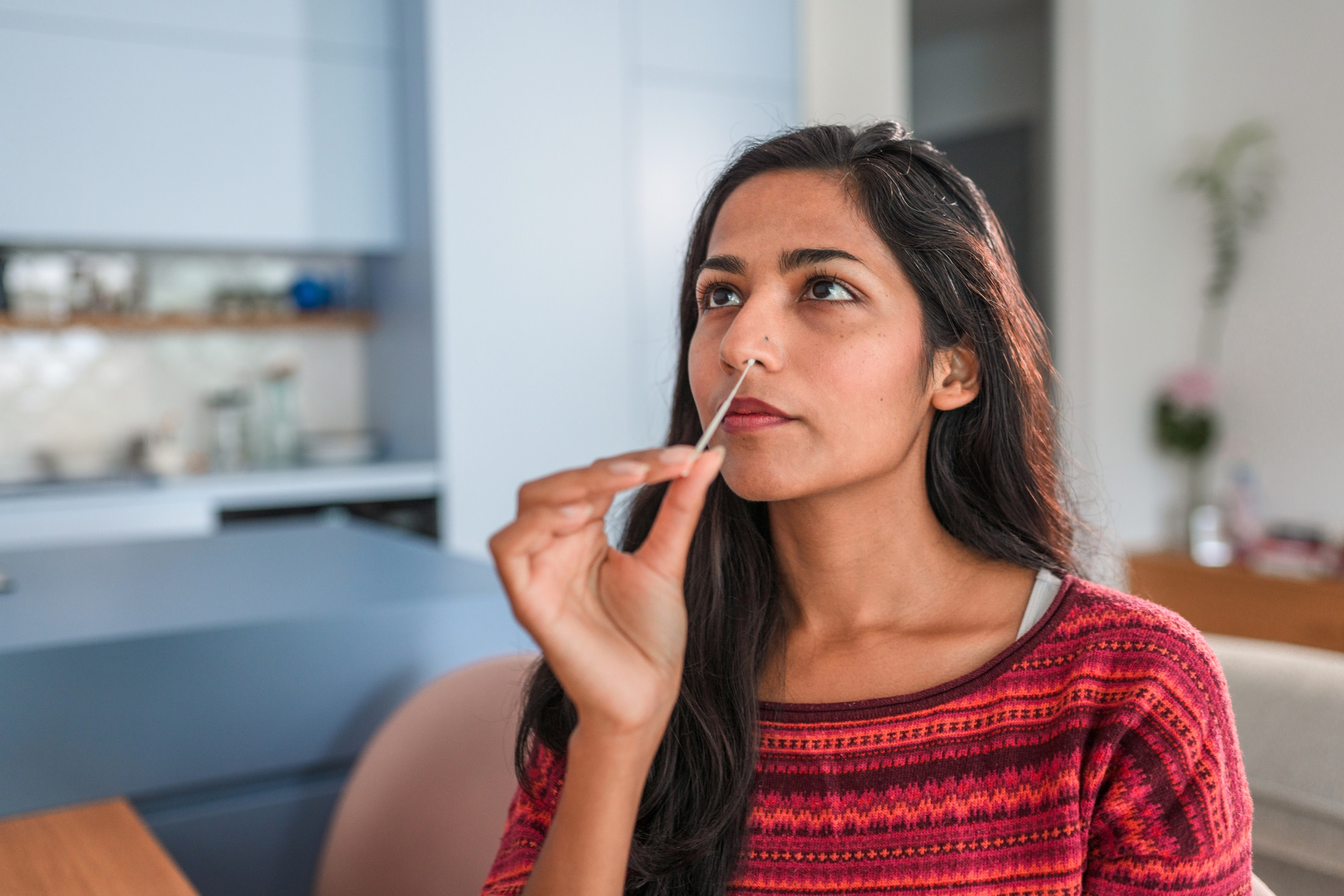 No, the federal government states that the original Medicare plan currently does not pay for over-the-counter COVID-19 tests. Some Medicare Advantage Plans may cover the over-the-counter rapid tests as an added benefit. Check with your plan to see if it will cover the tests.
However, in the coming weeks, people with Medicare coverage will be able to go to a network of pharmacies and healthcare facilities to get up to eight free, over-the-counter COVID-19 tests. In addition, Medicare patients also can pick up free at-home tests from many community health centers and Medicare-certified health clinics.
Can I buy a COVID test kit if I don't have insurance?
Yes. If you do not have health insurance, you can pay for the kit out-of-pocket.
Are COVID-19 self-tests reliable?
Yes, according to the Centers for Disease Control and Prevention (CDC), the COVID-19 self-test kits generally are very reliable. This is especially true if you test positive. Research indicates that the rapid tests are most effective one to five days after COVID symptoms start.
However, if you test negative, the results may not be as reliable. This is especially true if you have any of the symptoms associated with COVID-19, such as a sore throat. If you get a test result that is negative but you have symptoms, you may want to take a COVID PCR test. This test is more accurate. However, it can take longer to get results, usually several hours to several days.
And if you get an invalid result, it means the test did not work properly. You will need to take a second test.
How to Use the Flowflex COVID-19 self-test kit
Here is a summary of the instructions for the Flowflex COVID-19 Antigen Rapid Test.
The Flowflex COVID test kit is now sold over-the-counter at Fort Worth Pharmacy.
Are the COVID-19 self-tests safe to use?
Yes. The FDA has made the kits available through a process called Emergency Use Authorization (EUA). This is an exception to a formal clearance or approval by the Food and Drug Administration (FDA). The U.S. Secretary of Health and Human Services (HHS) supports the FDA decision, as circumstances exist to justify the emergency use of the at-home tests.
Are test kits safe for children?
Yes, the at-home test kits also to be generally safe and reliable to use on children. If you have any concerns about using the kit on your child, we encourage you to consult with your pediatrician first.
What is the difference between the COVID antigen test and the PCR test?
PCR stands for Polymerase Chain Reaction. This is a type of molecular test, and it is generally considered to be a little more reliable. You can also take the PCR test at home. However, you will need to send the specimen to a laboratory for analysis. Typically, you will mail the sample to a lab, and it can take several hours or days to get the results. So COVID-19 antigen testing is slightly less reliable but provides rapid results. Like the rapid antigen test, the PCR test has Emergency Use Authorization from the FDA.
What to do if you test positive from the COVID-19 self-test kit
The Flowflex home test kit is very reliable for positive test results. However, it is not completely accurate. If you have doubts about the test, you may want to self-test again. You can also consider taking the PCR test. It is more accurate, but the specimen has to be sent to a lab.
What to do if you test positive for COVID-19
The CDC offers these guidelines on things to do if you have coronavirus. For informational purposes only. The Fort Worth Pharmacy does not diagnose medical conditions, endorse any product, or give recommendations on a specific course of treatment.
If I test positive for COVID-19, should I tell anyone?
Yes. The CDC strongly encourages everyone who uses a self-test to report any positive results to their healthcare provider. The providers can ensure that those who have tested positive for COVID-19 receive the most appropriate medical care, including specific treatments if necessary.
Most healthcare providers are required by law to report positive test results to the local public health department. Note that the primary role of case reporting is to help public health agencies identify steps they can take to help mitigate disease spread.
Does the COVID-19 self-test tell me if I've already had COVID-19?
No, someone who has previously had COVID-19 (or another virus) will have antibodies in their body. However, self-tests cannot detect COVID-19 antibodies. The presence of antibodies would suggest a previous infection. However, the test also does not measure your level of immunity. The self-test kits also do not test for the presence of other viruses.
Where can I get additional information about the COVID-19 test kit?
Learn more about COVID and things you can do to reduce your risk on our website. In addition, the CDC has extensive information about COVID-19 and the self-test kits. For specific questions, you can contact your healthcare provider, your local health department, or one of the community health centers. Visit the Tarrant County Public Health Department website or call 248-6299. Please review our Frequently Asked Questions if you have a general inquiry. Or give us a call at 817-361-9960. We encourage you to take care of yourself and your loved ones!