What are the signs that you need Hormone Replacement Therapy?
Hormone replacement therapy (HRT) involves the administration of hormones to restore the declining levels of estrogen and progestin in women. It helps to relieve menopausal symptoms and other conditions such as loss of bone due to these falling hormone levels. Some common signs which show that you need hormonal therapy include the following (https://www.medicinenet.com/signs_you_need_hormone_replacement_therapy/article.htm):
vaginal dryness
hot flashes
bone loss
night sweats
irritability
low sexual drive
problems in sleeping
changes in mood
itching, burning, or pain during intercourse
What Drugs are Used in Hormone Replacement Therapy/ Estrogen/Progesterone/Progestin Hormone Therapy?
Hormone therapy (HRT) for menopause is also known as menopausal hormone therapy or estrogen replacement therapy. Your doctor recommends a low dose of estrogen hormone therapy if you have undergone hysterectomy (uterus removal surgery), breast cancer surgery, or bilateral oophorectomy (surgical uterus and ovaries removal). You can take estrogen in different forms, such as a daily pill or a patch, vaginal gel, spray, or ring. Talk to your doctor for the most suitable form of hormone therapy and avoid risks.
Estrogen Treatment: Pills
This is the most common type of therapy for treating menopause symptoms. Many forms of estrogen pills are available, which women can take for hormone therapy following their doctor's instructions for the long term.
Estrogen Treatment: Skin Patches
Postmenopausal women wear estrogen skin patches on the surface of their abdomen. Your doctor may recommend wearing a skin patch, which you may need to replace every day or after a week.
Estrogen Treatment: Topical Creams, Gels, and Sprays
This is another effective way to administer estrogen among women who need to take hormone therapy(HRT). Just like patches, these treatments make taking estrogen therapy convenient.
Vaginal Suppositories, Rings, and Creams
This therapy specifically helps females suffering from serious vaginal dryness, pain, or itching during intercourse. If you are using a ring, you need to replace it after every three months, while you may need to use vaginal creams and suppositories daily for some time.
Menopause: Medicines to Help You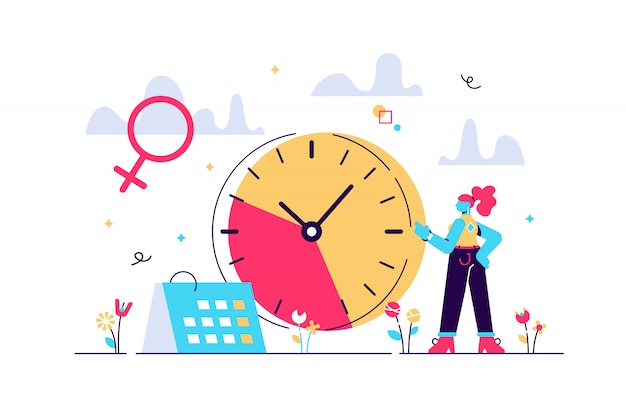 When periods stop at a certain point in the life of women, they need therapy for menopause symptoms. There are various FDA-approved medications available in the United States that you can use during and following menopause. These include progestin-only drugs (such as Prometrium, Provera), estrogen-only drugs (such as Alora, Cenestin, Delestrogen, etc.), estrogen and progesterone combination medicines (such as Activella, Climara Pro, CombiPatch, and estrogen and other medicines combinations.
Hormone Replacement Therapy (HRT): Is it Right For You? Are there any Side effects?
To determine whether hormone therapy is right for you or not, you should consult your physician and get medical advice. However, if you experience any of the below-mentioned conditions, do not take this therapy.
suffer from a liver disease
have a vaginal bleeding disorder or bleeding from the lining of the uterus
suffer from some type of cancer such as uterine cancer, endometrial cancer, or breast cancer
have heart disease or high blood pressure
develop an allergic reaction to hormonal drugs or treatment
Important Questions to Ask About Menopause Hormone Medicines
What are the side effects of taking hormone therapy?
According to a clinical research study, progesterone or estrogen pill hormone therapy may increase the risk of some serious health conditions. These include heart stroke, breast cancer, heart diseases, blood clotting, etc. However, the prevalence of these risk factors depends on women's age, weight gain, health history, and therapy type.
What special dietary instructions should I follow?
In most cases, women are taking low iron and calcium diet, which can impact the outcomes. Include calcium and iron in your diet by using supplements. Drink lots of water and try to maintain healthy body weight. Plus, cut down the intake of foods with high fat.
Compounding Medication Benefits for Hormone Replacement Therapy
Once your doctor has determined you are a good candidate for HRT they will prescribe a standard dosage. Your results will then be tested regular in order to dial in the exact prescription needed to reach your target hormone levels. Our compounding pharmacy can be indispensable in finding the exact formulation you need to manage your specific levels.
Likewise, you may find that you prefer one application method over another. Your exact prescription can be formulated to use the method you prefer. Ask our pharmacists for options that could benefit you.